We Offer Top-of-the-Line Jandy Products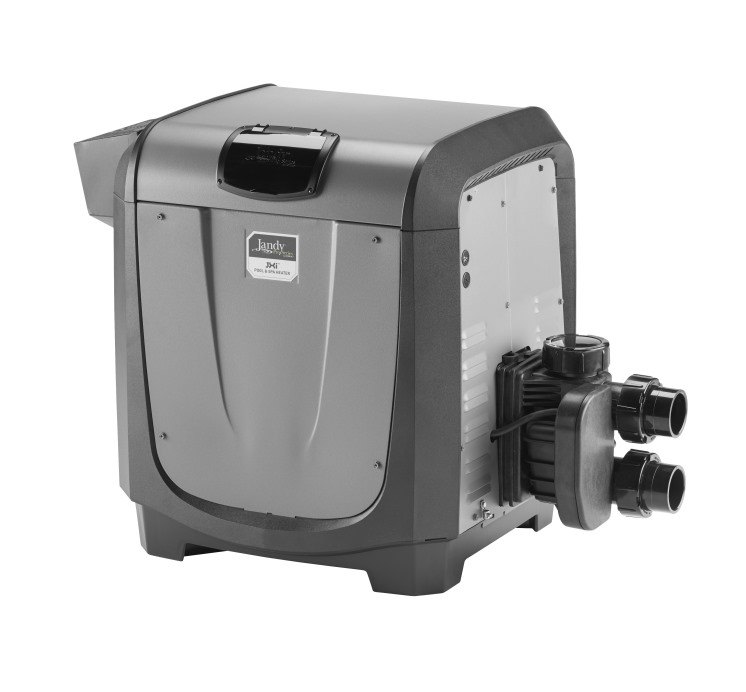 An Ultra-Compact and Energy-Efficient Gas Pool Heater
The JXi™ heater sets the standard in pool and spa heating with unsurpassed energy efficiency and optional cost-saving Integrated Bypass technology that diverts water flow away from the heater when there is no call for heat. Boasting an 84% thermal efficiency rating and a low-NOx design, the JXi is available in both natural and propane gas models. The JXi also features advanced automation compatibility with AquaLink® systems and iAquaLink™ control for any time, anywhere convenience, and an ultra-compact, lightweight design that allows for faster and easier installation—making it a top choice for pool professionals and pool owners everywhere.
Available for sale only at your local pool store. This product can not be purchased online.
Pro-driven features for the fastest, most customer-friendly pool heater installation include:
VersaFlo Integrated Bypass technology for JXi is available installed from the factory (select models) or as an easy retrofit to any JXi on site.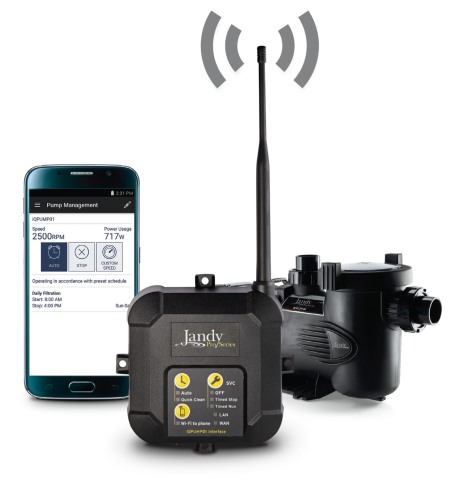 iQPUMP01 enables app control for Jandy variable-speed pumps. A mobile pump user interface that allows pool professionals to easily install, set up, and control the pump using a smartphone and the iAquaLink app, iQPUMP01's built-in hotspot technology makes setup and programming simple—even without Internet access. iQPUMP01 is compatible with all Jandy Pro Series variable-speed pumps and doesn't require a JEP-R user interface or other automation systems. No more bending, climbing, and leaning over hot equipment to access a tiny keypad and difficult-to-read display. Installers can program pump cycles, and initiate one-touch quick-clean and service variable-speed pumps remotely to reduce on-site service visits and increase energy efficiency for the pool owner.
Quick Clean: runs pump at high speed for a short period of time for use with suction vacuums
Timed Stop mode: temporarily stops the pump for 1–24 hours to allow for servicing
Timed Run mode: pump will run for a period of time to ensure the circulation of added chemicals
View more products at the links below: